To take part in graffiti art you need spray paint yet some vehicles can prove that it is not so and you can do even without it. Ok let's look at some curious and bizarre graffiti cars.
1. Don't you think this car looks primitive? Nevertheless, it was painted by real artist and professional. It keeps traditional graffiti style with some elements of aerography.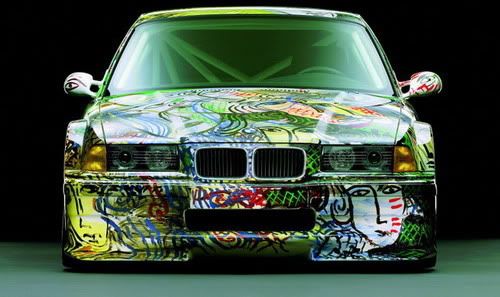 2. Anime or manga cars became popular all over the world. You can find them almost everywhere even on graffiti cars.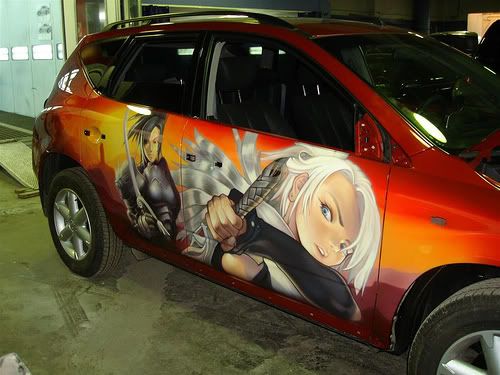 3. Don't forget your favorite car on the street. Some guys can take a chance and make your vehicle an object for graffiti masterpiece.

4. The Spiderman got quite sufficient amount of money for the last part of the sequel and became the popular art direction for the vehicles.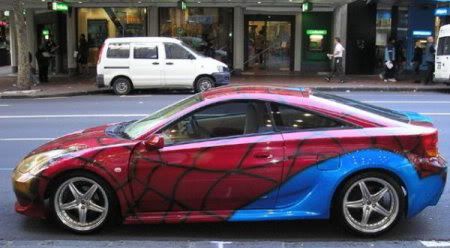 5. Some people prefer living in phantastical and lost worlds. They can even place this theme on the car body.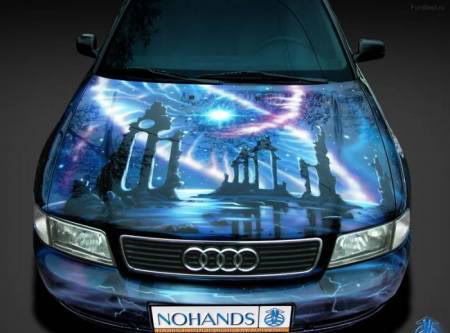 6. The following auto supports the classical graffiti forms i.e. rough artistic forms and pictures, too many colors and still a bit of fantasy.

7. This vehicle is quite unique for graffiti. You can do the same if you have a vehicle, a brush and… dust or mud on the car body. There is a man who makes graffiti cars of mud. Sometimes he waits for the rain and storm to make the vehicle dirty. Sometimes he lets the neighbor kids spoil the car with mud.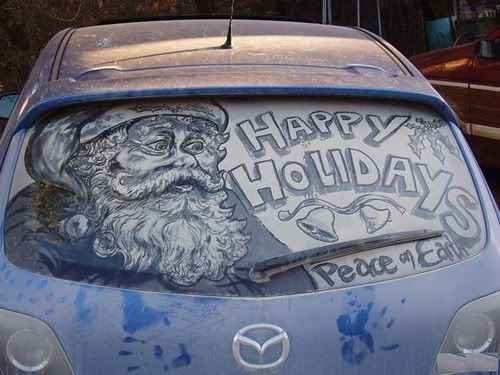 And you don't know maybe Santa in front kidnapped a teen at the back.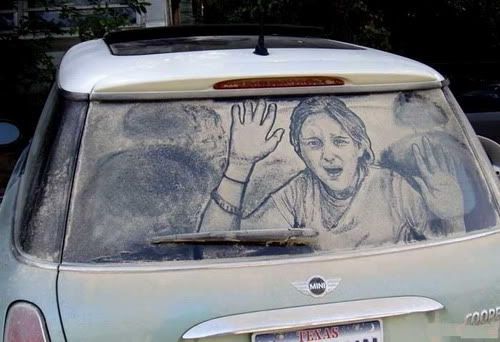 8. The next Cadillacs are similar to those who stuck in web for hours. There is Cadillac Ranch with the latest graffiti on Stanley Marsh's Cadillac's. People who visit Texas can take spray paint to try them in graffiti art.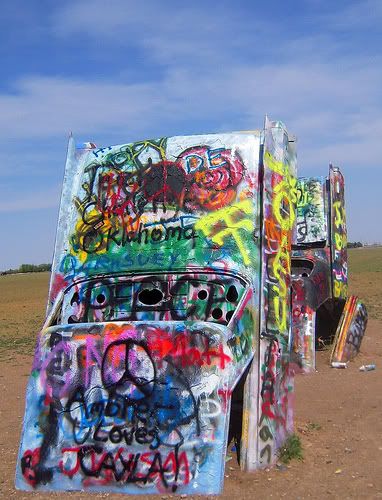 9. The northern people prefer Nordic trends. You can find even battleships on the car doors.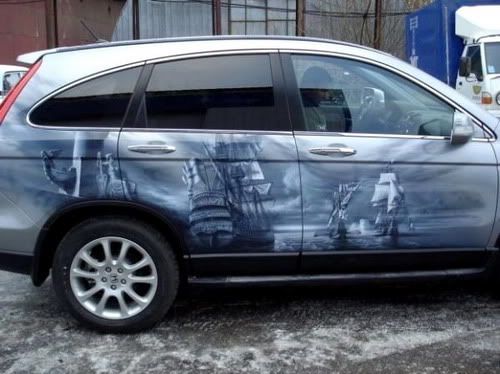 10. The next guy made up his mind not only to paint his auto in graffiti style but also stuck necessary stuff which can do on the way to somewhere.

11. This car is the mixture of graffiti and aerography as well. From the first trend it took brightness and from the other it took the accurate lines and features.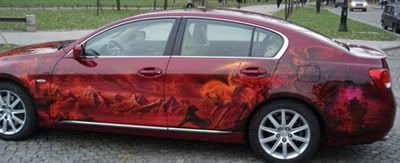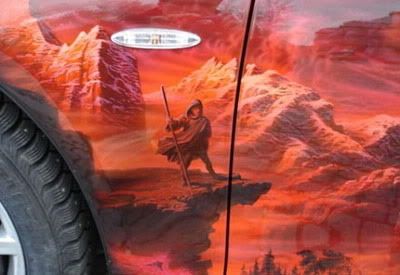 12. Some people loves sex so much that they draw this graphics as well. This auto was shot on the streets of Greece.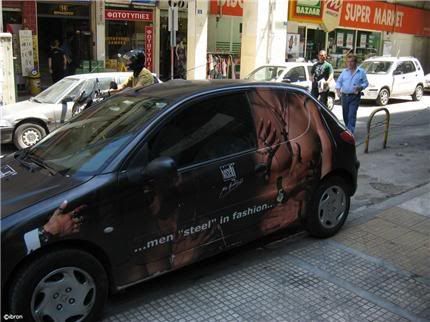 13. Aqua and sea can warm one in the cold weather. Try to take a deep breathe and pass through this beauty.

14. This car was shot in Volkswagen exhibition. The boring bugs became real masterpieces and pleased the eyes of visitors.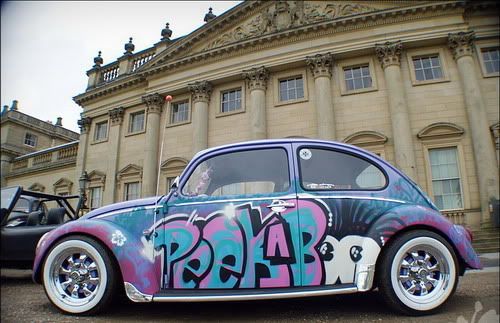 15. The vehicle could be the right vehicle for you if you'd got a Halloween ride.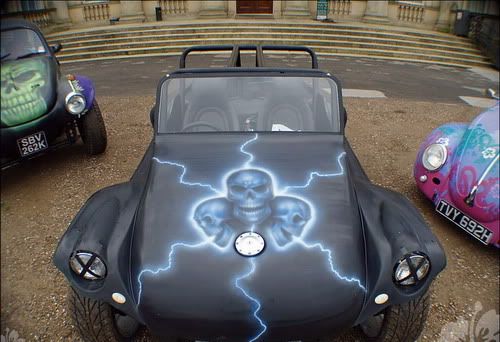 16. John Lennon's car was probably one of the first graffiti cars. Doesn't it look brightly?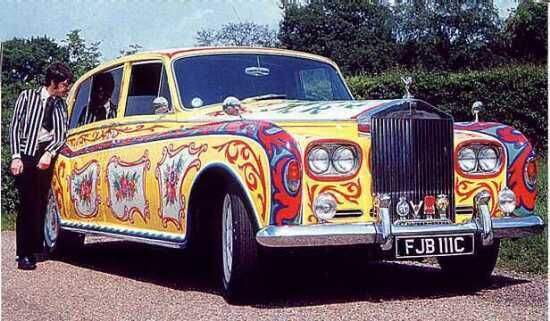 17. This car is made of Pokémon labels. It must be done within 10 days.

18. It's cool that some guys warn about danger in the next manner!

19. If you have beads and ceramic tiles you can make a real graffiti vehicle without any spray paint. Maybe it's girlish style but it looks cool enough.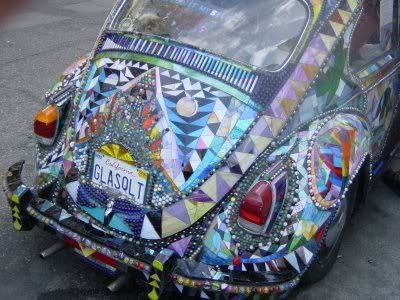 20. Don't forget that vans are bigger in their sizes and that means you have more place to make a new graffiti masterpiece.